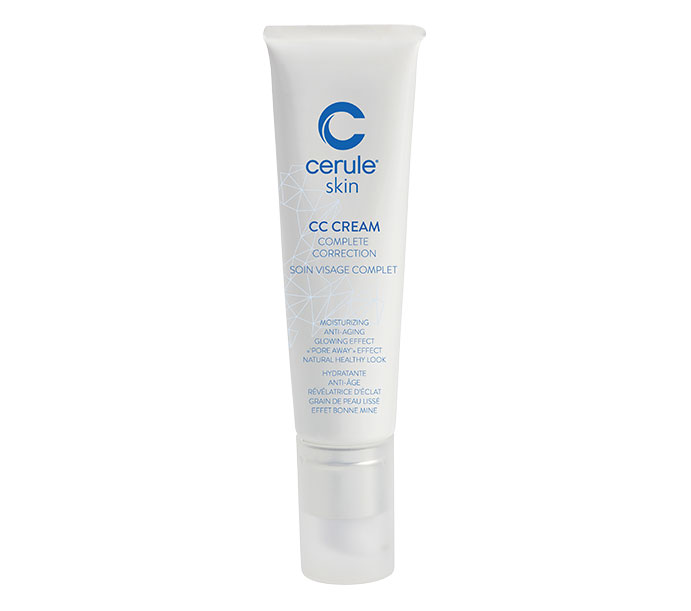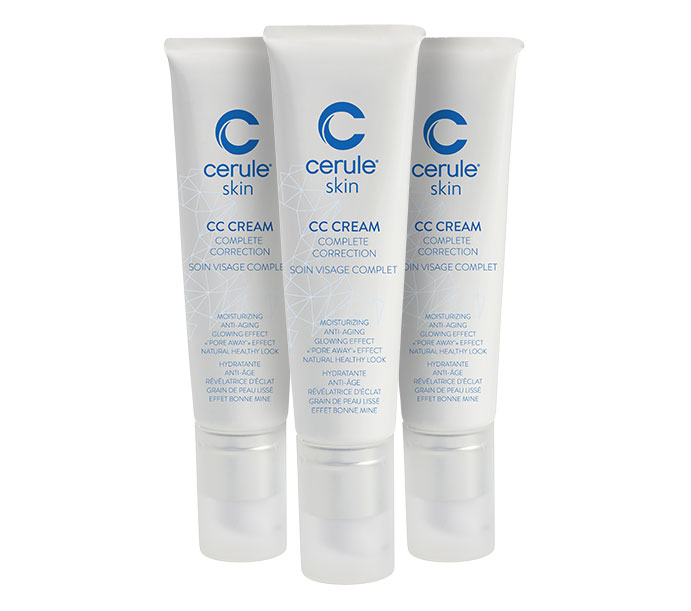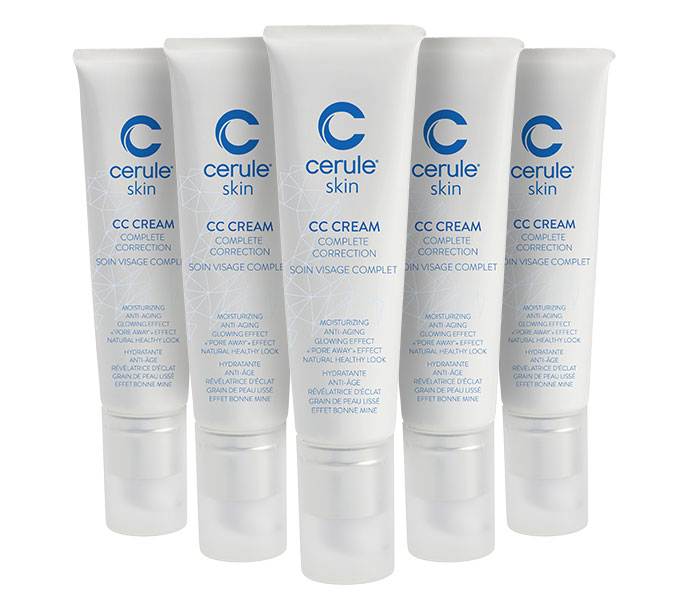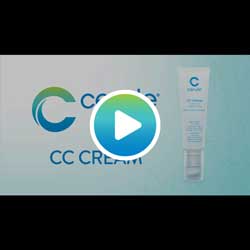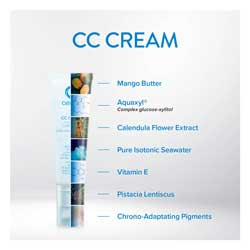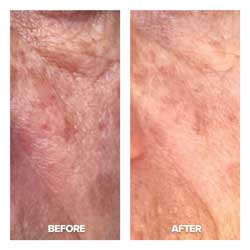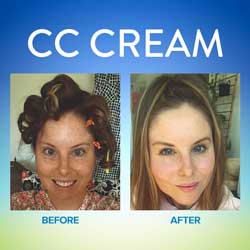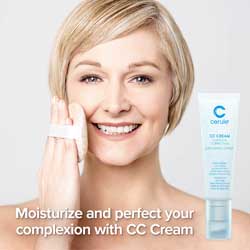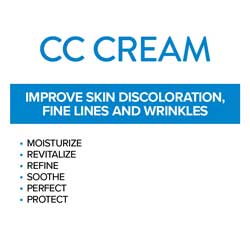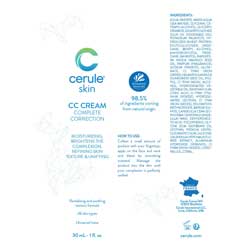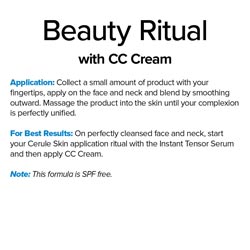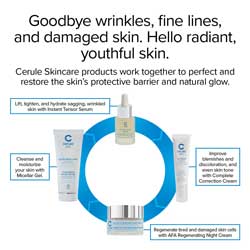 IMPROVE SKIN BLEMISHES AND DISCOLORATION
CC Cream
30 mL - 1 fl. oz. | 30 Day Supply
Big Savings: as low as $38 per bottle!
---
Best Savings: as low as $36 per bottle!
---
Best Savings: for your monthly supply
Join Cerule as a Preferred Customer to enjoy discounted pricing for as low as $35 with a monthly AutoShip.
All AutoShip orders come with FREE SHIPPING and can be personalized with products of your choice. Want to SAVE even more? Set up a personalized Wellness Pack AutoShip of 3, 4, or 6 bottles. Never worry about running out of product!
Shop Wellness Packs
Join Cerule as an Independent Business Owner (IBO) to enjoy wholesale pricing for as low as $35 with a monthly AutoShip.
You will start earning commissions, bonuses, incentives, all-expense-paid trips, and more by simply referring Cerule products to others.
Become A Member
Moisturizing | Add moisture to the skin to reduce the appearance of blemishes and dark spots

Revitalizing | Smooth your skin's complexion to reduce fine lines and wrinkles

Perfecting | Experience age-defying beauty benefits that leave your skin radiant and youthful
What is CC Cream?
CC Cream is a hybrid formula of skincare and color-correcting ingredients designed for all skin types. This exquisite formula is concentrated with technically advanced color-adapting pigments that self-adjust to the skin's natural color for a flawless, custom-made complexion. CC Cream's signature fragrance reveals a delicate aromatic woody scent to make the application a sensorial moment.
What are the benefits of CC Cream?
CC Creams helps:
MOISTURIZE
REVITALIZE
REFINE
SOOTHE
PERFECT
PROTECT
CC Cream provides an instant sensation of soothing and hydrating comfort that lasts throughout the day resulting in a smooth and even skin tone for a younger and revitalized appearance. CC Cream promotes healthier skin by protecting the skin from free radical damage and the effect of premature aging, leaving the skin radiant, fresh and luminous.
CC Cream Ingredients
---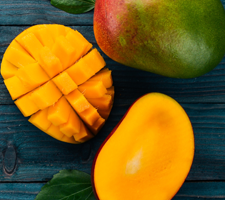 Mango Butter
Mango butter is an emollient that helps maintain optimal skin hydration levels and contains regenerative properties that restore the skin's hydrolipidic film which acts as an external protective barrier. Mango butter is a rich source of antioxidants and protects the skin from the signs of aging.
Moistures deeply
Anti-aging action
---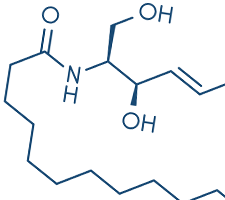 AQUAXYL® Complex glucose-xylitol
Aquaxyl complex stimulates the synthesis of ceramide and acts as a skin shield. Ceramide helps strengthen the skin barrier and helps prevent loss of hydration.
Moistures deeply
Plumps the skin
---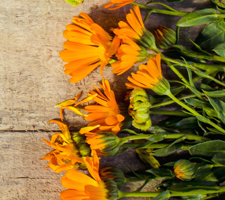 CALENDULA FLOWER extract
Calendula flower extract contains healing and soothing compounds with intense regenerating properties.
---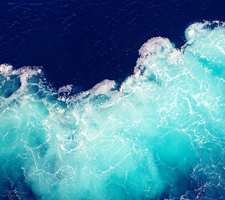 PURE ISOTONIC SEAWATER Isotonic
Pure Isotonic Seawater revitalizes and re-mineralizes the skin by a synergistic diffusion of minerals and trace elements. Collected from a protected area without pollution, the seawater is filtered of all impurities and sterilized by microfiltration. Seawater contains a perfect degree of salinity and creates an isotonic environment similar in solution to the membrane of our own cells and thus creates a perfect symmetry for the cells to absorb the minerals and trace elements they need for optimum balance and health. Through this effect (biomimicry) the seawater increases the effectiveness of the product by enhancing the infusion of active ingredients through the skin barrier.
Revitalizes
Soothes
Protects the skin
---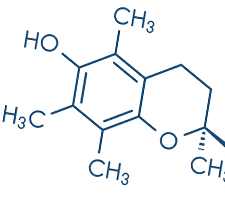 VITAMIN E
Vitamin E is an intense antioxidant that protects the skin's natural defense barriers by helping to combat free radical damage and in particular reducing the UV-related cell damage that leads to premature aging.
---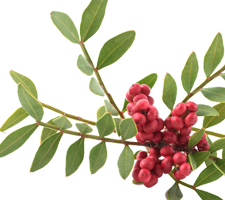 LENTISCUS PISTACHIO
Lentiscus Pistachio contains compounds that refine imperfections, reduce pores, evens out skin tone, and promote a healthy complexion.
Refines skin's texture
Reduces pore size
Creates a matte finish
---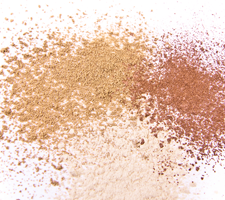 COLOR ADAPTING PIGMENTS
Color-adapting pigments are the synergistic result between microencapsulated gold pigments and corrective light-reflecting pigments that self-adjust to the skin's natural color for a flawless custom-made complexion.
---
ADDITIONAL INGREDIENTS
AQUA (WATER), MARIS AQUA (SEA WATER), GLYCERIN, CETEARYL ALCOHOL, GLYCERYL STEARATE, DICAPRYLYLETHER, OLUS OIL (VEGETABLE OIL),UNDECANE, POTASSIUM PALMITOYL HYDROLYZED WHEAT PROTEIN, XYLITYLGLUCOSIDE, BENZYL ALCOHOL,ANHYDROXYLITOL, TRIDECANE,MANNITOL, MANGIFERA INDICA (MANGO) SEED OIL, PARFUM (FRAGRANCE),SODIUM STEAROYL GLUTAMATE, HELIANTHUS ANNUUS (SUNflOWER) SEED OIL, CI 77492 (IRON OXIDES),XYLITOL, ALCOHOL, HYDROGENATED VEGETABLE OIL, CI 77019 (MICA), XANTHAN GUM, HYDROGENATED LECITHIN, CI 77491 (IRON OXIDES), POLYMETHYL METHACRYLATE, CANDELILLA CERA (EUPHORBIA CERIFERA (CANDELILLA) WAX), CITRIC ACID, DEHYDROACETIC ACID, BARIUM SULFATE, TOCOPHEROL, GLY- CINE SOJA (SOYBEAN) OIL, LECITHIN, PISTACIA LENTISCUS (MASTIC) GUM, GLUCOSE, ALUMINUM HYDROXIDE, CI 77499 (IRON OXIDES), CALENDULA OFFICINALIS FLOWER EXTRACT, GERANIOL, CITRONELLOL.
WHERE SCIENCE MEETS BEAUTY
---
All ingredients come from natural resources and are harvested according to stringent quality criteria. The harvesting process is done sustainably to protect their natural environment.
Cerule Skin formulas are developed petrochemical-free, paraben-free, GMO-free, synthetic fragrance-free. None of our products are tested on animals.
New-generation active ingredients
Isotonic formulas
Formulas scientifically tested by in-vitro and in-vivo tests
Cerule Skin products are made with Pure Isotonic Seawater and Algae from the island of Molène. Molène belongs to the Iroise Islands Biosphere Reserve, in Brittany, France.
The island of Molène is a marine area protected by UNESCO, and also by the Regional Natural Park of Armorique, the Marine Park of Iroise, and the European ecological network Natura 2000.
CC Cream FAQs
What are the ingredients in CC Cream?
Mango Butter, Calendula Flower extract, Lentiscus Pistacia, Pure Isotonic Seawater, AQUAXYL®, Vitamin E, Color-adapting pigments.
What skin types are suitable for CC Cream?
CC Cream is formulated for all skin types from, dry, normal, sensitive, combination to oily skin.
What skin tones are suitable for CC Cream?
CC Cream is formulated for fair, medium, olive, and dark skin tones.
Who can use CC Cream?
Everyone can use CC Cream! Its aromatic woody scent is pleasant for all ages and genders. CC Cream creates an even skin tone and glow, and can be worn alone or as a primer for your foundation.
What is the shelf life after opening?
Up to 9 months after opening.
Is CC Cream certified organic?
No. However, 98.5% of the ingredients are derived from completely natural origins. The remaining 1.5% is the fragrance, preservative, and microcapsules containing the color-adapting pigments and cannot be certified organic. The microcapsules contain Polymethyl methacrylate or PMMA and are considered safe and rated as a low-hazard ingredient by the Cosmetics Database.
Does CC Cream contain any allergens?
The allergens in CC Cream are considered low risk and are in the fragrance that contains Geraniol, Citronella, and Citral (allergens NATURALLY occurring in plants). The preservative in CC Cream is Benzyl Alcohol and is considered a very low-risk allergen.
Does CC Cream contain any animal products?
No.
Does CC Cream contain parabens?
No.
Does CC Cream contain any silicon?
No.
Is CC Cream suitable for pregnant women?
Yes.
Where is Instant Tensor Serum produced?
The Instant Tensor Serum is formulated and created in France.
CC Cream Reviews
---
"I have pretty much spent my life in the sun and this took a toll on my skin. I've tried various treatments. After using CC Cream for 10 days I was so excited with the difference, I can't wait to see my progress."
---
"I have now completely switched over to the Instant Tensor Serum & CC Cream for my dry skin. I just love it, my face feels so smooth! I need the moisture in my skin because winters are cold here in North Dakota and both of these products provide exactly what I need."
---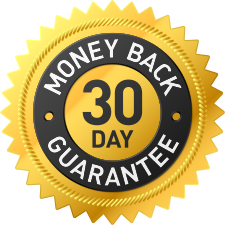 TRY CERULE RISK FREE!!!
Didn't see the results you expected from Cerule? You're covered by our 30 day money back guarantee. If you are unhappy with your purchase, please return merchandise and receive a full product refund for your order less tax, shipping and processing.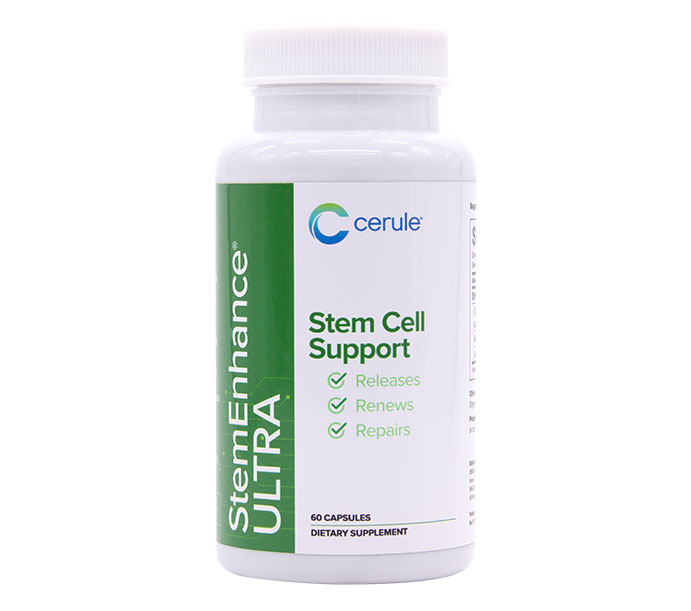 Completely reverse the signs of aging - StemEnhance ULTRA is the ultimate in stem cell support containing a proprietary blend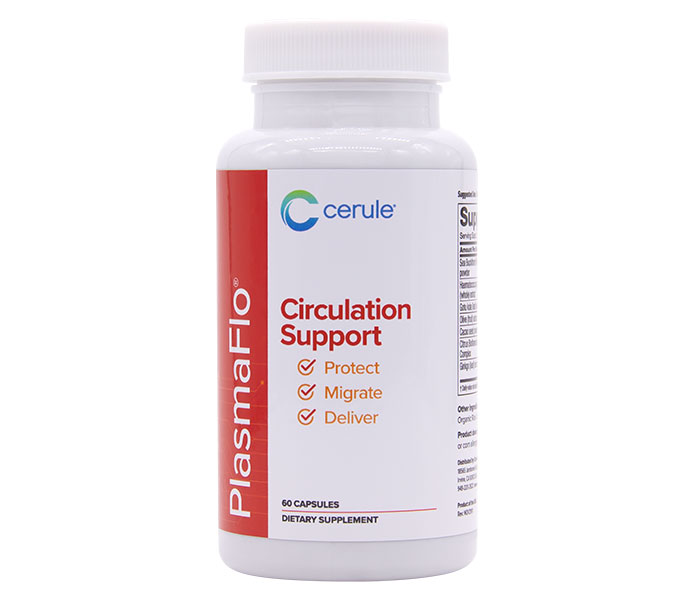 Regulate optimum blood flow - PlasmaFlo is an exclusive formula containing a proprietary blend of proteolytic and fibrinolytic enzymes
AFA Regenerating Night Cream
Reverse the signs of aging and look younger - The first of its kind, AFA Regenerating Night Cream assists the skin in the process of cell renewal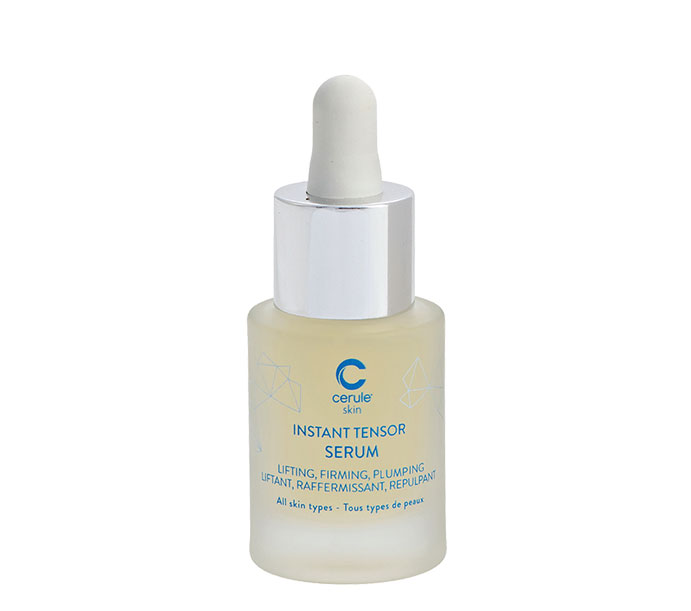 Facelift in a bottle - Instant Tensor Serum is a natural concentrated anti-aging skincare, suitable for all skin types.
*These statements have not been evaluated by the Food and Drug Administration.
This product is not intended to diagnose, treat, cure or prevent any disease.